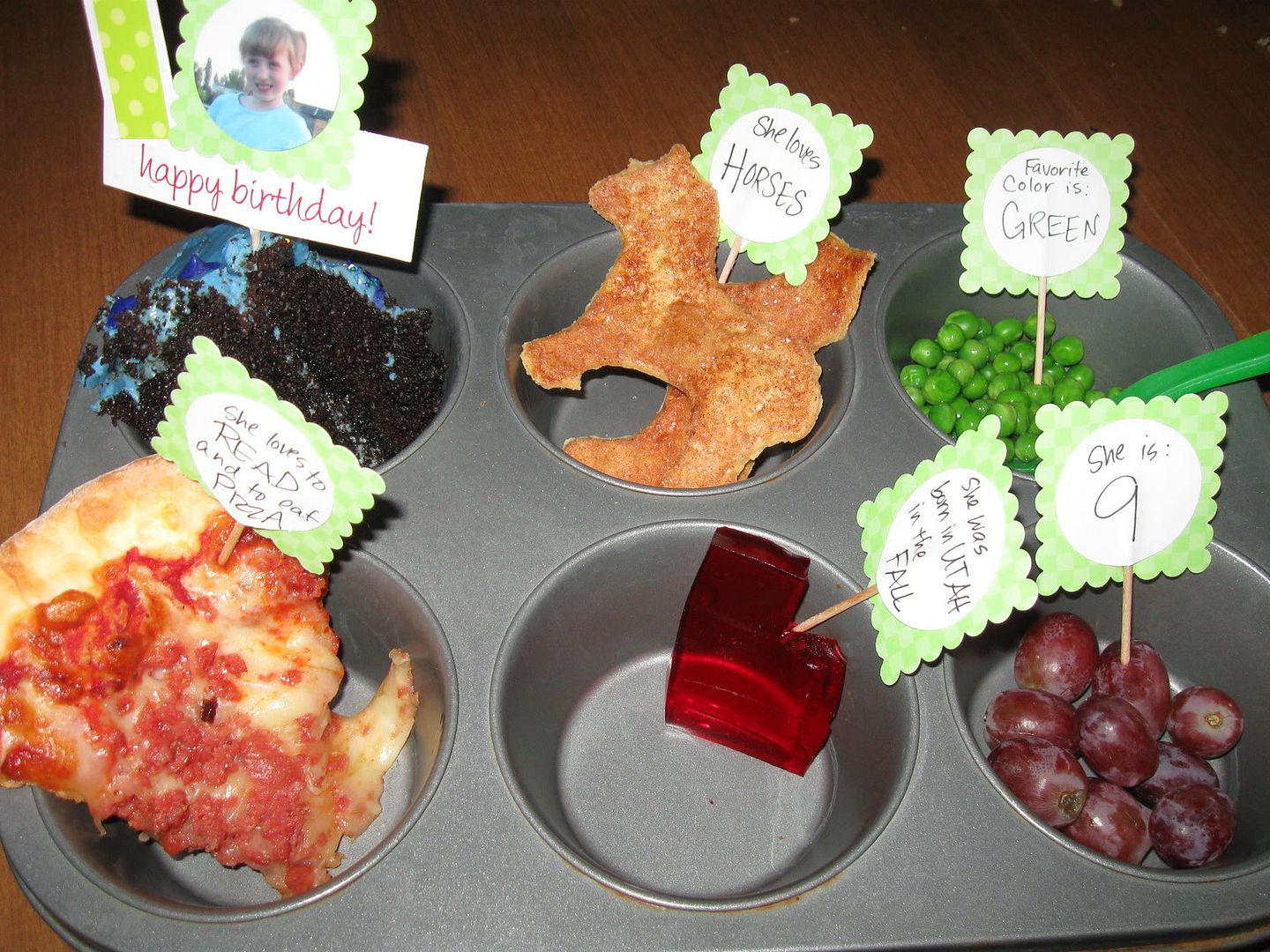 I decided to tackle the "All About Me" challenge one kid at a time, so we started with Thing 1, who just turned 9 on Saturday.
So we celebrated

HER

by eating one of her favorite foods: Pizza, with a few other things that represent who she is and what she loves ... it's all there in the photo!
She loved being the center of attention

(for another day)

and the others are looking forward to their turns, I better start thinking them through!
Happy Birthday Thing 1! I♥U!
Go check out other Muffin Tins at