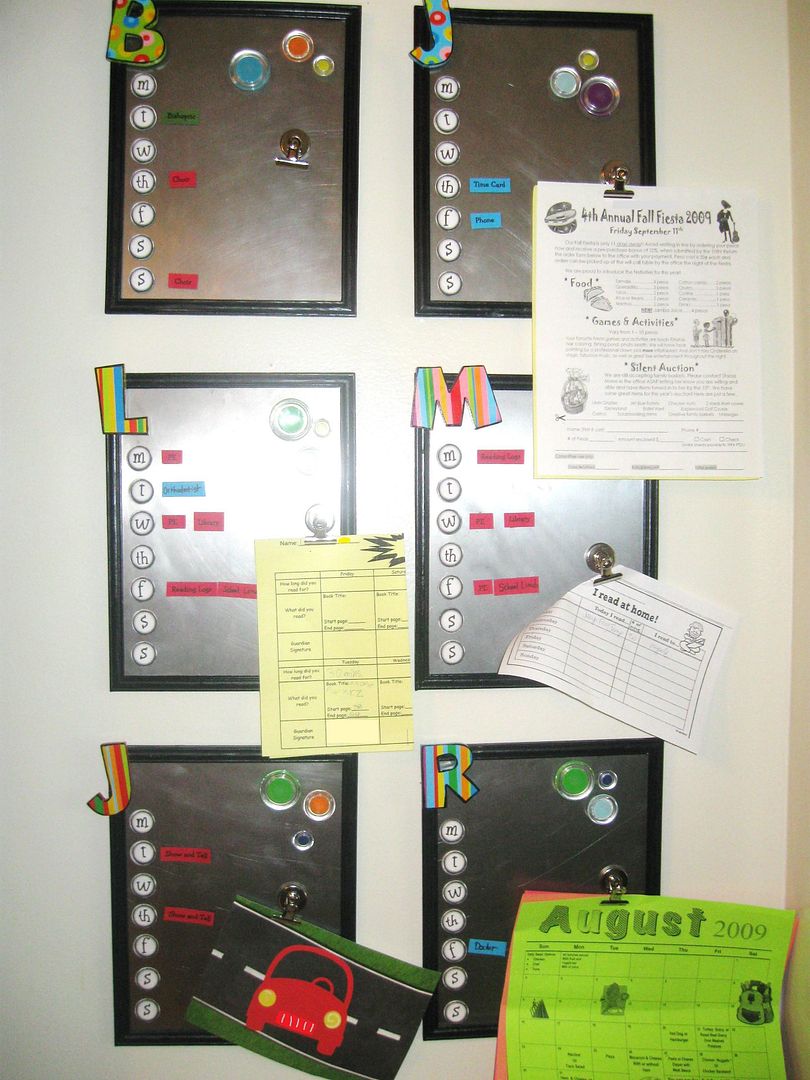 It's new, I just made it!

I think it should work much better than the older version, the one that couldn't remember which day the kids needed gym shoes, or when Reading Logs were due, or when the baby had his next Doctor appointment!

Well, thanks to this new and improved Mommy Brain, forgetting those details is a thing of the past! Just put the information in ... and it stays there!!! Easily accessible to anyone, especially a crazed Mommy running around in the morning trying to get everyone out the door with everything they need for the day.

Whew ... no more of that!
Just look at the Mommy Brain, it's all there. No more stressing, no more wondering, no more losing imporant papers that need to be signed and returned to the school!!!

6 Dollar Store frames ... $6

Metal pieces from Bert's work ... $3.50

Cute letters ... $3

Magnets ... $8

Hanging Posts ... $3

Total Cost ... under $25!!!

Small price to pay for saving one Mom from insanity!

(And for getting rid of some pesky piles that try to take over our home.)